Job Posting:
Superintendent of Public Instruction
Job Description
Starting Salary: $170,080
We are looking for the next public face of the California K-12 school system. The selected applicant will enact the decisions made by the State Board of Education, whose members are appointed by the governor. The ideal applicant will be willing to wield relatively little independent power, but serve as the walking embodiment of one side in the public debate over charter schools, test scores, and teacher tenure.
Qualifications
Job duties include:
Manage the Department of Education in accordance with Board of Education policy
Enforce curriculum standards, maintain public school property, and set teacher licensing standards
Sit on both the University of California and California State University governing boards
In the event that the superintendent disagrees with the governor and his or her appointees on the board, gracefully suppress those differences
Along with any necessary filing fees, applicants have been encouraged to raise a record-breaking amount of campaign money.
Hiring Update
Leading contenders Tony Thurmond and Marshall Tuck and are both Democrats and they agree on many facets of education policy. They both think the state must boost funding for public schools. And they both want to expand access to early childhood education for the state's youngest learners.
But with the California Teachers Association poised to support Thurmond and the California Charter Schools Association gearing up to back Tuck, this race could become both messy and costly.
Four years ago, the two special interest groups and their associates dumped $30 million into the superintendent for public instruction race, making it the most expensive contest for that position in state history and the most costly race on the 2014 ballot – with an even bigger price tag than that year's race for governor.
Expect Thurmond to be criticized for his unwavering support of teachers' association, which some critics say stands in the way of reforms that could help California's struggling students. Expect Tuck to be criticized for supporting charter schools, which some opponents say siphon away money from traditional public schools.
Meet the Applicants
Tony Thurmond
Tony Thurmond is a Democratic state Assemblyman who represents Richmond. This is his second term as a member of the Legislature's lower house.
Before coming to Sacramento, Thurmond served on the Richmond City Council and the West Contra Costa Unified school board. He also worked for 20 years as a social worker and for 12 years as an after-school program director.
Thurmond's mother is a Panamanian immigrant who died when he was six years old. His father is a Vietnam War veteran who abandoned his family after the war. Following his mother's death, Thurmond moved from San Jose to Philadelphia, where a cousin raised him, relying on food stamps and other forms of public assistance to make ends meet.
Pre-school and after-school are big drivers of success in school, Thurmond says, so he's authoring a bill that would tax privately owned prisons and direct the money raised to those types of programs. Like Marshall Tuck, Thurmond's main opponent in this race, he also wants to substantially boost the state's investment in public schools overall.
Thurmond won a coveted endorsement from the California Teachers Association as well as endorsements from unions that represent firefighters, iron workers, police officers, and state workers. Democratic U.S. Sen. Kamala Harris supports Thurmond as do numerous members of the state Legislature and the U.S. House of Representatives.
Recommended by: California Teachers Association, American Federation of State, County and Municipal Employees
Marshall Tuck
Marshall Tuck is educator-in-residence at the New Teacher Center, a Santa Cruz-based nonprofit that trains teachers and principals who are new to the job.
He previously served as CEO of the nonprofit Partnership for Los Angeles Schools, which operates 18 struggling schools through an agreement between the city's unified school district and its mayor's office. Before that, he was president of Green Dot Public Schools and helped the group open 10 charter high schools in some of L.A.'s poorest neighborhoods.
The son of a teacher, Tuck was born in Burlingame and attended parochial and public schools. He's a graduate of UCLA and Harvard Business School and now lives in Los Angeles with his wife and son.
At a recent candidate forum, Tuck said that California must invest more money in its public schools and suggested that all tax revenue collected from the legal sale of marijuana go to education. Like Tony Thurmond, his main competitor in this race, he also wants to see the state invest more in early childhood education.
Tuck has picked up endorsements from former U.S. Secretary of Education Arne Duncan and retired Democratic U.S. Rep. George Miller as well as the Association of California School Administrators and the California Charter Schools Association. Wealthy charter school backers such as Reed Hastings and Eli Broad are expected to be among his most generous donors.
Recommended by: California Charter Schools Association, California School Administrators Association
Other Applicants
Nonpartisan
Lily Ploski
A former Solano Community College administrator who now works for Upward Bound, a federally-funded program for low-income high school and college students.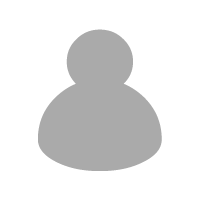 Nonpartisan